Can a web development agency help you in developing a website? Well yes, for beginners, they will help you in choosing a programming language for your website (HTML, PHP, JavaScript, .net, etc.), work on the back-end and front-end of the website, and make sure that your site is responsive across all major devices and browsers.
Small businesses can use a website to gain more flexibility, control, branding, and reputation. 84% of the consumers in the United States believe that a company with a website is more trustworthy than one with merely a social media presence. A website can help establish credibility and attract new clients. A web development company helps you in improving certain qualities that enhances the looks and features of one's web page, therefore creating a massive difference than before. It also makes it easier for the web user to access definite operations that the website provides, thus creating a better image for the user.
Website designing company vs Freelance web designer
Using a freelance web designer (also known as a front-end developer) is someone who combines programming skills with creativity to build easy-to-use websites for companies like yours. Then, they will build it for you for a predetermined price. Here are some of the reasons why it may not be a good idea for you:
There is only one skill set available to you. Typically, a freelancer will only have one skill set, such as coding for web development.
Depending on the type of relationship they've created with their other clients or the amount they're paid, your project might not always be their first priority.
Using a website company is a wiser option, as they tend to have varied teams of specialists that work together on projects. Typical specialists within an agency include writers, editors, graphic designers, marketing experts, SEO experts, project managers and customer service staff. Web designing agencies are more likely to have larger budgets for technology and software. This will allow them to do the task considerably more quickly than a freelancer working alone. They will be more likely to maintain a higher standard of work and will not stop working on your project even if a team member is on vacation or unwell, in order to retain their credibility.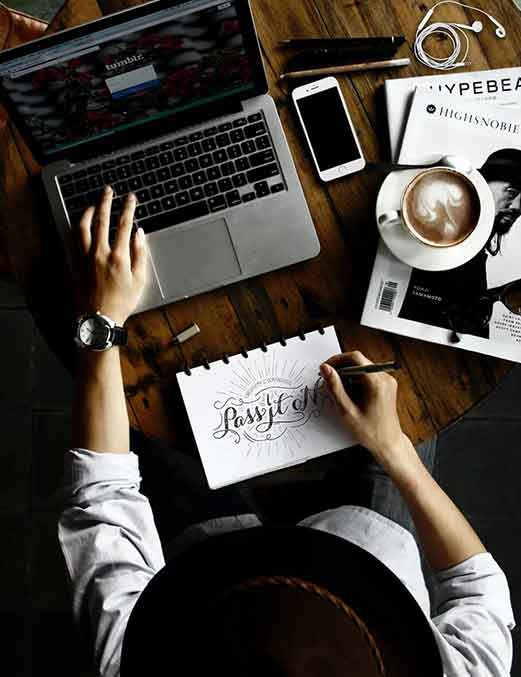 We can help you with your digital marketing campaigns.
Advertising: Run ads that get the right results.
Social Media: From strategy to execution, we do it all.
Websites: Create beautiful responsive sites.
SEO: Get traffic on your site.
Conducting a Website audit
If done right, website audit's can give you an edge in promoting your website. It basically helps in making your website as authentic as possible by checking up vital information about the website such as: website response time; identifying errors; check and compare the performance of the website. All of these indicators help improve a website variously.
Content is supposed to be written as clearly as possible so that a newcomer may not become confused. Website performance is critical to the success of your website. Websites that take forever to load frustrated visitors force them to look for faster alternatives. Even a one-second reduction in page load time can cost your business thousands of dollars and reduce your ranking.
According to one survey, 79% of Internet users visit online retailers that offer powerful, user-friendly experiences. In addition, 40% abandon websites that do not load within 3 seconds. Also, 44% of online shoppers tell their friends about bad shopping experiences.
Instead of wondering why your website isn't ranked well, website auditing can tell you where to focus your SEO effort.
E-commerce website building expertise
While it's clear that e-commerce growth will bring many benefits to a company's bottom line, there are many more reasons to start an ecommerce business. Online presence offers many opportunities for businesses to build connections that lead to growth.
Retailers cannot afford to stay offline if they want to reach customers. Ecommerce sites empower businesses to reach new markets and gain resilience by selling if their brick-and-mortar stores have to close. If you're just starting a business, an ecommerce site can give you a worldwide market and brand recognition before you even open a physical store. Starting a dedicated ecommerce website gives you the ability to control every aspect of your customer experience, from branding to shipping and customer service. You can choose to build it yourself or go with a developer, but either way, knowing about the process can help you make informed choices, so you get a website that's optimized for selling your products.
Want to find out how we help in website development? Click here