Introduction: What Social Media Platforms Should Real Estate Agents Use?
Social Media Marketing is a great way for real estate agents to market their properties. It allows them to reach a wider audience, and also gives them the opportunity to advertise their properties in an organic way.
There are many social media platforms that real estate agents should be using. Facebook, Twitter, Google+, and Instagram are all great platforms for marketing your property.
Facebook is a great way to connect with your clients and potential clients because of its enormous user base. Twitter is another great platform for connecting with both current and potential clients because it's easy to post updates or pictures quickly on the go. Google+ has a wide variety of features that make it useful for both business-to-business and business-to-consumer interactions, as well as sharing content. Instagram is a newer social media platform that is a popular choice among business owners, as it enables photos to be shared and seen quickly.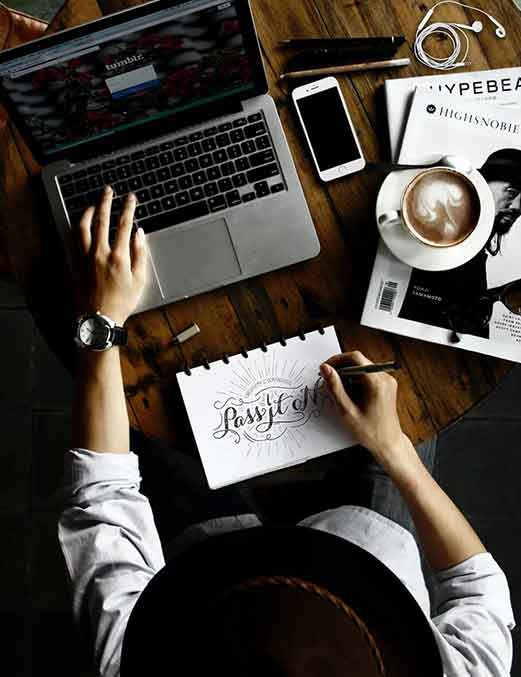 We can help you with your digital marketing campaigns.
Advertising: Run ads that get the right results.
Social Media: From strategy to execution, we do it all.
Websites: Create beautiful responsive sites.
SEO: Get traffic on your site.
How to Market Your Properties Effectively on Instagram
In this section, we will talk about the importance of using Instagram as a marketing platform. We will discuss how to build your audience and how to create content that resonates with them.
Instagram is one of the most popular social media platforms in the world today. It has more than 800 million monthly active users, and more than 250 million people use it every day. The platform is a great place for marketers to grow their audience, because it's focused on visual content such as photos and videos.
The Best Ways to Generate Leads from Your Social Channels
The best way to generate leads from your social channels is to make sure that you are using the right tools. You want to be able to communicate your message as clearly as possible, so you need a tool where you can create visually appealing content.
A lot of businesses find it difficult to generate leads from their social channels. This is because there are many different ways and techniques that you can use. The key is figuring out which one will work best for your business. One way to generate leads is to target specific audiences on Instagram. You can have a target audience of fashion-forward women, whom you will reach out to with specific posts and ads. Another example is targeting people that are looking for locally made products. These are people that you would want to connect with and sell your product or service to in the future.
Facebook lead ads are a great way to get instant contact details of potential customers. Along with this, website conversion ads have also proven to be a cheaper solution to getting a high number of leads.
6 Proven Strategies That Will Grow Your Social Media Reachs
Last but not least is the technology in this trio which plays an essential role in giving organizations and individuals the security tools needed to protect themselves from cyber-attacks. Essentially, we need to protect data, systems, users, and applications. When we talk about the systems, we are referring to endpoint devices like computers, smart des, routers, networks, and then of course cloud. Common technology used to protect these entities include next-generation firewalls, DNS filtering, malware protection, antivirus software, and email security solutions. When we talk about a user's protection, we normally go for multi-factor authentication, retina scanning, and fingerprinting. When we talk about data, we use different security tools as per the need i.e., PAM solutions, DNS Security, data leakage protection, etc. And when we talk about the applications, we need to make sure that data is secure both at rest and in transit..
1) Create Engaging Content: Content is the lifeblood of your social media presence. It's what people will share and engage with. If you want to get more followers, make sure you have content that appeals to different audiences.
2) Use Video Marketing: Videos are becoming increasingly popular on social media platforms such as Facebook and Instagram. People are spending more time watching videos than they are reading text-based posts, so it's a great way to stand out from the crowd.
3) Optimize Your Social Media Posts: Distribution is key to the success of your social media posts. After you create a post, there are several different distribution channels you can use to help it reach your target audience.
4) Promote Your Content On Other Platforms: As a content creator, it is important to promote all of your content by posting on other social media platforms. This will allow you to grow your following and get more traffic to your website.
5) Have A Consistent Schedule And Posting Strategy: Social media is a great way to promote your business, but it's not enough. To be successful on social media, you need to have a consistent posting strategy.
6) Connect With Other People: There are many ways to connect with people and grow your business. Some of the most popular are through social media channels such as Facebook, LinkedIn and Twitter.
Conclusion: The One Metric That Every Real Estate Agent Needs To Track For Successful Social Media Campaigns
It is important for real estate agents to track their social media campaign success in relation to the number of followers they have. This will help them know if they are on the right track or if they need to change something.
The conclusion is that the number of followers is a key metric that every real estate agent should track for successful social media campaigns. As the number of followers on social media sites has surpassed the number of people in the world, it is becoming increasingly important for real estate agents to track their followers. This research concluded that agents who have more than 1000 followers have a higher chance of being contacted by potential clients.
Want to know how we helped a Real Estate business based in UAE? Follow this link
Want to set up a meeting with our team to learn more about how we can help your real estate business? Schedule an appointment on calendly today.