Storytelling has been an essential part of advertising since a very long time and as a full service digital agency we try our best to give out things that can help you develop your brand even further – so today we are going to be talking about storytelling in digital marketing and how you can use it. Here goes:
Find a Connection
Every audience responds differently to a piece of content – what connects to a marketing audience will not connect to a medical audience and vice versa. So the first thing to do is to find something that you can use to connect with your audience. As an agency we tried storytelling for one of our clients named Paramount Medical Books – the medical division of the local publishing giant where we found a connection with the medical community by talking about something that would matter to them. So we talked about "What makes a Doctor's Life Worthwile?"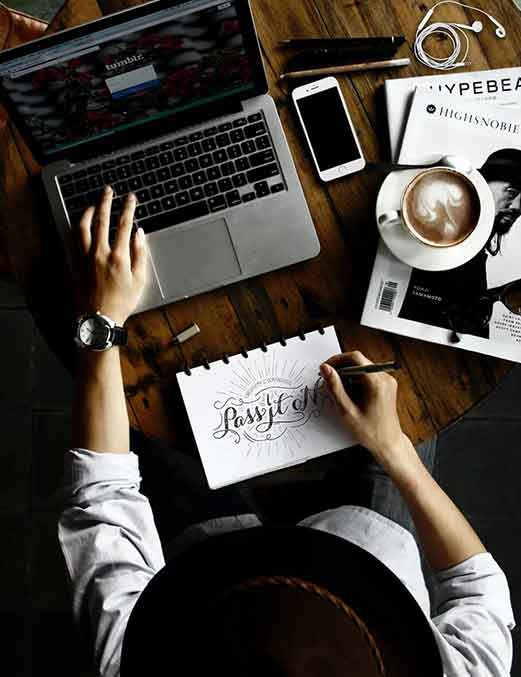 We can help you with your digital marketing campaigns.
Advertising: Run ads that get the right results.
Social Media: From strategy to execution, we do it all.
Websites: Create beautiful responsive sites.
SEO: Get traffic on your site.
Build a Narrative
A narrative is something that will immediately connect with your audience. For e.g. building on to the same concept for Paramount Medical Books, if we talked about a medicine it would have gotten a little traction but we went a step ahead and built our narrative on something more fundamental that the medical community can relate to.
Reach out to the Right People
The third essential part of storytelling is to make sure that you reach out to the right people if you want it to make an impact. In our case, we talked to a community of medical professionals only and this brought the final touch to our story.
The Results?
Well, in more than a day, we were able to reach more than 25,000 people and the content had more than 400 pieces of likes, some 20 comments, and more than 120 shares! For a medical publication that talks about dry topics, this was definitely our win as a full-service digital agency and their win as a brand on social media.
Want us to help you out with your brand? Contact Us today!