We, humans, are funny. We tend to make explanations for everything we do, which is why we introduced phrases like productive, helpful, creative, work-related, motivating, and educational for the content we see. Why name it something? Or why be so specific? Why not say "it is what it is?!"
So here I have some " EDUCATIONAL, MOTIVATING, WORK RELATED" content all marketers must watch. It's not like I don't find movies and shows staggeringly motivating or helpful. Of course they are!
Anyways forget that! Let's talk about how and what type of entertainment content can help you as a marketer. There are a few movies based on the core principles and life in the career of marketing.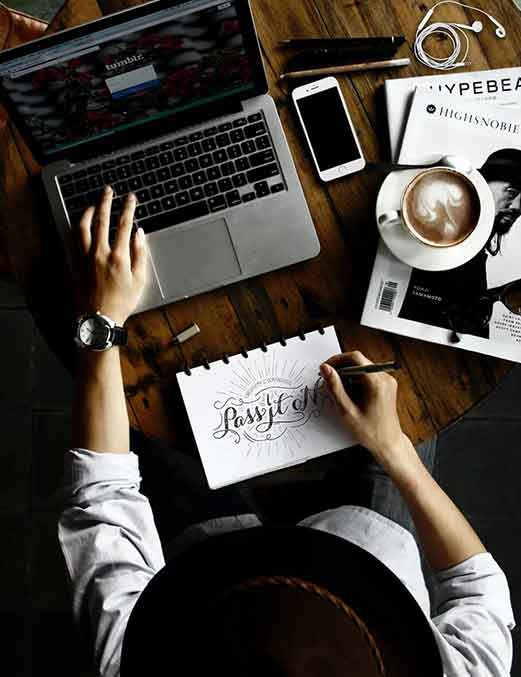 We can help you with your digital marketing campaigns.
Advertising: Run ads that get the right results.
Social Media: From strategy to execution, we do it all.
Websites: Create beautiful responsive sites.
SEO: Get traffic on your site.
1: MADMEN (IMDB: 8.6/10)
This show certainly has everything about marketing in the old times. Its lifestyle, its value, its revolution, and how it evolved. It will excite you to work and be creative, remind you of the thrill you get building strategies and ideas, the pitches and cliental issues in marketing. But don't fall for the agency lifestyle shown in it because it surely has evolved. It's an amazing show apart from the false perception of agency life for current times.
2. the social dilemma
This show offers nuanced facts about technology and how it manipulates the user in terms of advertising giving marketers the edge to understand the human psyche when it comes to marketing products although it's a one-sided movie as it sheds light on the negative side of social networking. This show maybe be a direct attack on technologies but a good way to know to enhance the content to clear the confusions people have in mind.
3. Made in china
This movie gives you the thrill of bringing the new in the world, the risk of marketing, the idea, planning and strategizing. We all have unique ideas we want to experiment and this movie is all about it.
It's funny and good to watch to bring out the creativity, risk-taking, and innovation, as to be a marketer, one needs to go off-board and develop the tricks that can be used in product marketing.
5. Marketing.media.money (IMDB: Unavailable)
This series is all about how marketing is done and how the marketing world evolved. It has a journey of different people exploring, growing, and transforming. It no doubt inspires a huge portion of us to see someone's journey in a career because that's a most relatable thing to us.
6. The Bold Type (IMBD: 7.5/10)
This show educates, motivates, provokes creativity, and embolden you to work and take the risk when it comes to marketing, as its a story based on people struggling through hard times of life and career yet portraying optimism to never stop but bring it on mode
This show can help people be productive as work is an escape if you love it.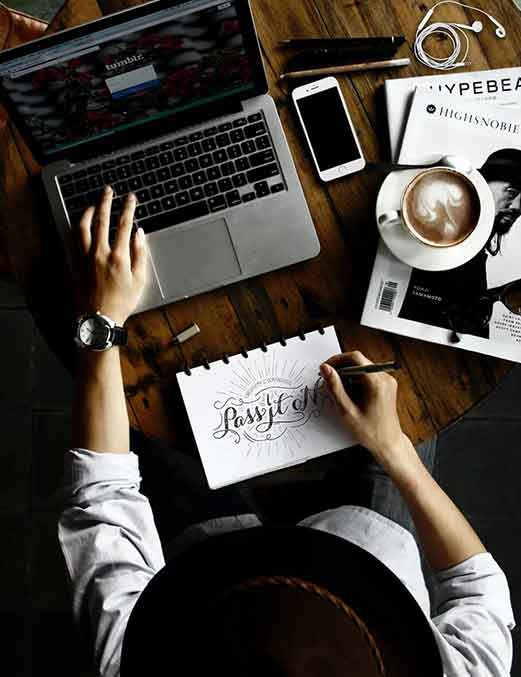 We can help you with your digital marketing campaigns.
Advertising: Run ads that get the right results.
Social Media: From strategy to execution, we do it all.
Websites: Create beautiful responsive sites.
SEO: Get traffic on your site.
7. Masaba masaba (IMBD: 6.7/10)
This show is about a designer, her life, and the designer block she goes through. No doubt we certainly go through that phase. It explicitly portrays the struggles through the media, competitive markets, and creativity. Although it's not exactly related to marketing, everything in business ends up in marketing, no?
This shows thus proves the fact that nothing about marketing can be marginalized. All it takes is the right way to make it happen and strategize it.
8. Girl boss (IMDB: 7.0/10)
The movie is about a girl inspired by misfits and fashion, for which she decides to start a business. It's a story about a successful entrepreneur who struggles and discovers a unique way to float her brand and create an absolute business empire. The buoyancy of her gives us the sense of purpose to create things and find ways as a marketer to take them to the next level. The show is not directly linked to marketing but it enhances the ability to envision the ideas and campaigns for all the marketers out there.
9. The pitch (IMBD: 7.0/10)
This reality show surely explains the feud and struggle of pitching ideas and client onboarding, it's about agencies competing to take clients on board with different pitches. It will awaken the need to think out of the box and learn how to make it sound powerful plus appealing. The competence and rush of finding more innovative and thoughtful strategies is what marketing is about, No? Because it gives you a purpose of experiencing new things.
10. Emily in Paris (IMBD: 6.9/10)
This show is about a girl who is working in a marketing agency in a completely new state and her life there. It will excite you and boost your creative thought process to go overboard, plan and know about how to tackle sudden problems at work, although this show omits to present the struggle and reality of marketing and agency life, like the budget limitations, unrealistic expectations of clients, also their lifestyle is sadly not so fancy as shown. Therefore there are a lot of obstacles as a marketer that they didn't show so it can't be fancied
Well to be certain, marketing has its own unique experience for every individual, it's all about exploring what it might hold for you because marketing must be exciting but it's not for everyone to be in. These movies might excite, motivate and inspire those who are ready to risk and learn through them. Everything becomes helpful in a career of marketing only when you do it with the right purpose, which is to use it in terms of work and you keep on thinking about it along the process of doing it.