Introduction:
Digital marketing is a process of utilizing different devices to create and deliver online marketing messages to consumers. The most important factor in the evolution of digital marketing is the internet which has been increasing in usage globally, providing customers with more global options and opportunities. Digital media planners are able to use different devices to plan, implement and analyze results.
Here are the 4 best tactics that you can use for your digital projects in the UK:
SEO Marketing
What is SEO Marketing?
"Search engine optimization (SEO) is the process of affecting the visibility of a website or a web page in a search engine's unpaid results—often referred to as "natural," "organic," or "earned" results."
SEO marketing is used by companies to increase the visibility of their websites and content in search engines. It is often confused with paid marketing, which includes advertising on search engines like Google and Bing, social media platforms like Facebook and Twitter, and other digital mediums such as mobile apps. SEO Marketing can be achieved through optimizing content on your website for keywords that are relevant to your company and industry, using appropriate tags for images, creating quality backlinks from other websites with high domain authority, etc.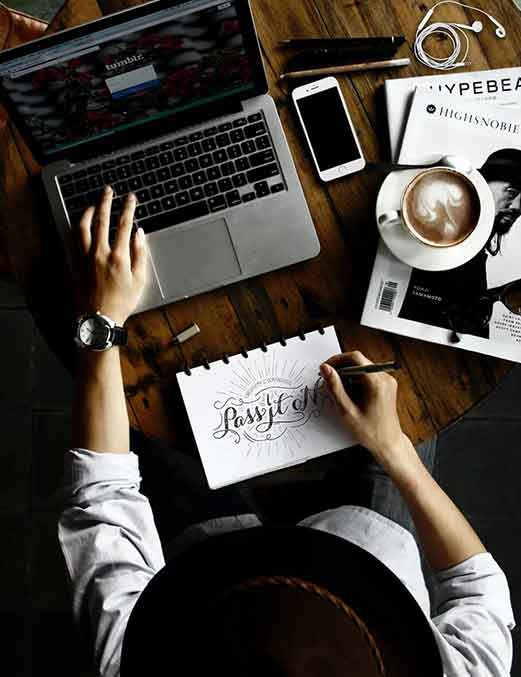 We can help you with your digital marketing campaigns.
Advertising: Run ads that get the right results.
Social Media: From strategy to execution, we do it all.
Websites: Create beautiful responsive sites.
SEO: Get traffic on your site.
What Is So Important about Organic Search Rankings?
Organic search rankings are important because they show that your site is relevant to the search keyword.
Organic search rankings are the best way to show your customers that you have relevant content for their needs. This will help them find your site and then convert into a customer.
Organic search rankings are also important because they can increase business revenue, create new leads, and drive traffic to your site.
Local SEO for the Small Business Owners
To attract customers from their local area, small business owners need to optimize their website for local SEO.
The most important thing is to make sure that the customer has a clear understanding of where the business is located and what services they offer. This can be done by adding a map that shows the location of the business on the homepage in addition to other information about it such as opening hours, address and phone number.
Social Media Marketing
Social Media Marketing in United Kingdom
The UK is a country with one of the most developed social media marketing sectors in the world. This is due to the high level of internet penetration and usage, as well as a strong culture of social media use. . This is a key asset for any marketer looking to drive engagement and loyalty. The high level of internet penetration and usage, as well as a strong culture of social media use are key assets for brands wanting to succeed in the UK. What are the key challenges to success in the UK? Most of all, overcoming a lack of trust is a challenge for social media marketing in the UK. In 2014, only 54% of respondents said they trusted brands, and that this figure had not changed very much in recent years. This is likely due to several high profile corporate scandals that have shocked the public. Brands need to establish trust with prospective customers, and be transparent about how they use their data. To help overcome this challenge, it is important for brands to build up a strong social media presence by engaging with their followers and providing great content that shows they are interested in the community.
PPC
PPC Advertising in United Kingdom – Are PPC Services Worth to Try?
PPC advertising is a form of internet marketing that is done through the use of search engines and other forms of online media. PPC advertising has been in practice for over a decade and has helped many businesses reach their target audience. However, with the emergence of new technologies, some people are wondering if PPC services are still worth to try.
There are many advantages to using PPC services; one being that you can quickly see which ads work best on your website. When you use pay-per-click advertising, you can also easily track how many clicks your ad gets and how much money you're making from it. Another advantage is that PPC networks have a large pool of advertisers who compete against each other for your business. This means that you will get the best price possible for your advertising. There is also the possibility that your ad will be seen by many more people than if you just placed a banner on your website. The disadvantage of using PPC services is that they are not cost-effective for all businesses.
Website Development
Websites are a vital asset to any business. They provide a platform for the company to showcase their products and services to the world. They also provide a space for potential customers to learn more about your company and what you have to offer.
A website is not just an online brochure or advertisement; it is an interactive tool that connects with your audience. A website should be easy to navigate, visually appealing, and informative.
The benefits of websites include: increased brand awareness, higher conversion rates, better customer engagement, and easier access to information.
Conclusion and Final Thoughts
So if you are someone who is figuring out how to make your digital project in UK stand out, then using the above 4 tactics can help you get a head start. As for the final thoughts, it's good to know that these 4 tactics are available for you to use. This way, it doesn't seem like you're doing anything too crazy or unusual.
Want to know how much we charge for our digital marketing services in UK? Click here. Or if you want to get in touch, contact us.