In this blog, we will be talking about social media marketing strategy for small businesses, but first, let's talk a bit about the bigger topic. What is it? Social media marketing is a form of marketing that uses social media platforms to connect with customers and promote brands. Brands use social media sites, such as Facebook, Twitter, Instagram, LinkedIn, YouTube, and Snapchat for marketing purposes. Social media has become an important tool for businesses to reach out to their target audience. It has also provided the opportunity for people who are not on the internet or who do not have access to the internet to be reached by brands and marketers. The world we live in today is digitalized and social media is one of the most powerful tools that can be used by marketers in order to reach out to their target audience.
In the United States, social media marketing is an estimated $38 billion industry. This includes online advertising, which accounts for over half of all digital advertising in the US and Canada. The primary goal of social media marketing is to increase brand awareness while simultaneously driving traffic to a website or app using content such as videos and images on multiple platforms.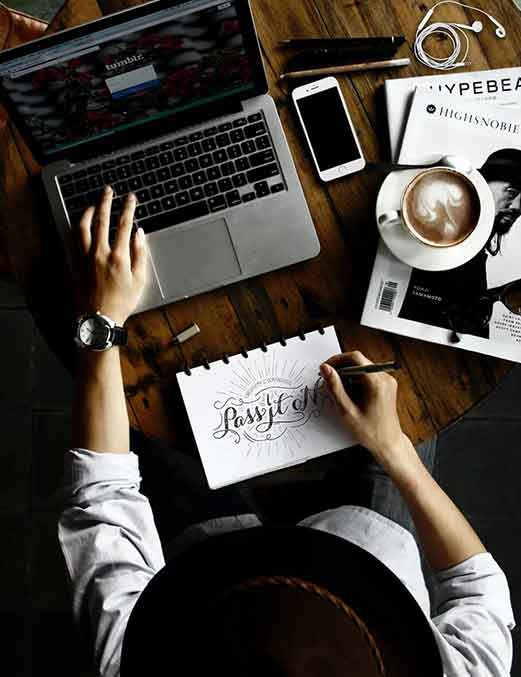 We can help you with your digital marketing campaigns.
Advertising: Run ads that get the right results.
Social Media: From strategy to execution, we do it all.
Websites: Create beautiful responsive sites.
SEO: Get traffic on your site.
A social media marketing strategy can be a powerful tool for your small business. It can help you to find new customers and build your brand. When creating a social media marketing strategy, it is important to consider the following factors:
Your target audience
The type of content you plan on publishing
The frequency of publishing content
The channels you will use to publish content
Your promotional strategy
How To Use Facebook Ads For Small Businesses
Facebook Ads are a great way to reach your target audience. They are also relatively inexpensive and easy to set up and an essential part of a social media marketing strategy for small businesses.
The best way to make sure that you get the most out of your Facebook advertising is by using the right targeting options. This includes age, location, interests, behaviors, and more. You should also take advantage of Facebook's built-in targeting options such as Lookalike Audiences and Custom Audiences.
Facebook ads can be used for a variety of purposes including lead generation and customer acquisition but they are not always the right fit for every business. That's why it's important to test different ad types and audiences before committing to any one type of campaign.
How To Use Instagram For Small Businesses
Instagram is a social media platform that is particularly popular with young people. It has more than 800 million active users and it is used by more than 50% of internet users aged 18-29 in the US.
Instagram is a great way to connect with your audience and to promote your product or service. First, you need to create an account on Instagram, which will take just a few minutes. You can sign up using your email address or by using your Facebook account. Once you have created an account, you will be able to post photos, videos and stories on Instagram – all of which have a limit of 15 seconds for videos and 1,200 characters for text posts.
The most important thing when posting content on Instagram is that it should be interesting and engaging – think about what types of content your audience might like. If a post gets a lot of likes and shares, then it is likely to be seen by more people and could increase the number of followers you have.
To grow your following on Instagram, consider posting content that is:
Relevant to your niche: this will give you an opportunity to engage with customers and potential followers
Interesting: appealing to your audience with a unique angle on the post
Funny: making light of a situation with comedy or satire
Up-to-date: providing timely content that is relevant to current events
Authentic: showcasing your personality and providing value to followers by sharing personal experiences or relatable moments
Conclusion: The Importance of Having a Social Media Marketing Strategy
The conclusion of this article is that social media marketing is an essential part of a company's marketing strategy. It has the potential to reach a large audience, and it provides the opportunity to interact with your customers on a personal level.
Social media marketing is an essential part of any company's marketing strategy. It has the potential to reach a large audience and it provides the opportunity to interact with your customers on a personal level. To set up a meeting and get a proposal about your small business, set up a meeting today: https://calendly.com/fwddigi/30min