Introduction: What is a Link Building Campaign
Link building is the process of acquiring backlinks that point to your website. It is a strategy to help increase your website's search engine ranking. Link building campaigns are a time-consuming and complicated process. It can be difficult to keep track of all the different strategies and to make sure you are doing them correctly. But with the right tools, it doesn't have to be that way. There are many tools out there that offer link building services like generating high quality content, finding relevant websites, and even connecting with influencers on social media platforms.
How Can Link Building Help You With SEO?
Link building is not just about getting links, it's about getting quality links. You want to make sure that the sites you're linking to are relevant and authoritative in the same niche as your website.
There are many ways to get more links, but there are two main types of link building: inbound and outbound.
Inbound link building includes things like guest blogging or submitting articles on other sites, while outbound link building includes things like press releases and email marketing campaigns.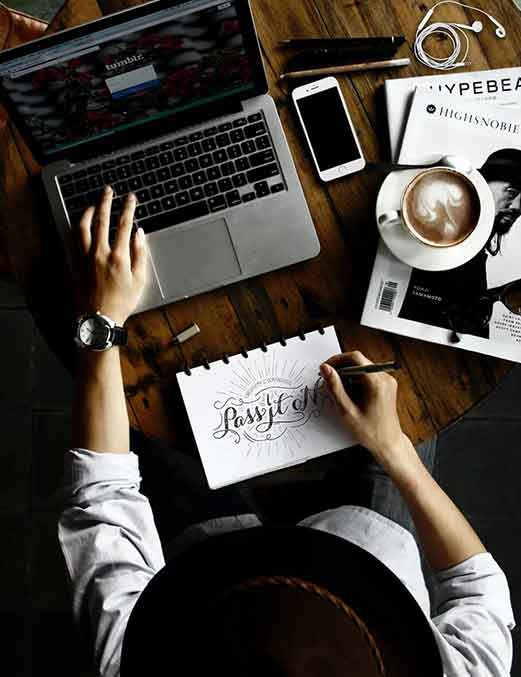 We can help you with your digital marketing campaigns.
Advertising: Run ads that get the right results.
Social Media: From strategy to execution, we do it all.
Websites: Create beautiful responsive sites.
SEO: Get traffic on your site.
Proven Strategies to Get Link Building Approvals from Webmasters and Bloggers
There are several proven strategies that you can use to get link building approvals from webmasters and bloggers. Not all of the strategies listed below will work in every situation, but they will certainly help you find a way to get your website back on the map. There are many ways to get links without doing anything. The easiest way is to use an SEO company with a good reputation and track record, but there are also other methods that you can try on your own.
1. Build your own blog and use it to share helpful information with the internet. This is a great way to build relationships with webmasters, as well as establish credibility. Plus, by helping other bloggers on your blog, you are likely to get a reciprocal link back that helps you out of a jam.
2. Submit articles and guest posts on related blogs in order to build up your reputation and reputation of your website's content on the internet so that when someone needs information about your expertise, they know to come to you.
3. Produce video tutorials or how-to's to share your knowledge and expertise on the internet in order to build up your reputation and get backlinks for your blog.
4. Help people with their blogging problems on forums like Yahoo Answers and Quora- which can help you build relationships with webmasters who might be looking for someone with the answer that you provide, as well as establish credibility through your experience in dealing with other people's questions about the subject.
Conclusion
This guide is a culmination of all the SEO strategies that have been tried and tested. The best part is that they are not difficult to implement and they are free. SEO basics Search engine optimization is the process of enhancing the ranking of a website on search engines by increasing the site's relevance with respect to keyword searches. If you are an aspiring SEO professional or if you just want to learn about the latest and greatest in the world of online marketing, this guide is for you.